Browsing articles tagged with " church"
So school started up again on Monday. To be honest, it's pretty great for the most part, though my classes are not perfect. I have a Biology teacher who is new to the campus, he only came in a week before school started. Learning from him can be  pain just due to the fact that he doesn't teach according to plan, he keeps falling behind schedule. History isn't bad. I appear to have chosen very well experienced instructor this time around and any notes I take from him are always clear understandable, same deal with my Speech instructor. Unfortunately, I had to drop my writing class and replace it with an English Composition class. The class started off with 9 students, by the time I dropped, there were only 6 left. The instructor is extremely disorganized and I could not tolerate it much longer. I'm not the type to put an instructors name in the spotlight, and so I won't, but anybody who has experience with this one knows exactly what I'm talking about. Nonetheless, I have a feeling that this semester is going to be pretty great. My notes are perfectly organized and I'm ready to go.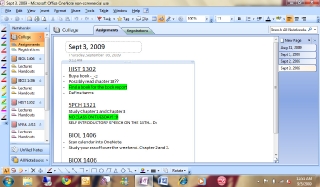 My new 35mm 1.8f lens for my camera finally came in earlier this week and I have to say, I'm very excited. The only disappointment was that I paid $20 additional dollars for expedited shipping and it still came in a week later. At least I know who to avoid ordering from again from now on. Anyways, here's a few experimental shots taken within the past few days. Many of them came out very well. I'm officially in love with my camera. Around $850 spent on it, but it's very well worth it. :)
Another usual summer Sunday. I overslept AGAIN, making it the *counts fingers* seventh time I've missed service. I think the guilt train is catchin up to me, yeeah!! :D
So yea, I just spent the day being partially constructive. Did some laundry, cleaned the bathroom, played xbox, 'studied', washed my car, and chilled with Thomas and Devo. We had a good time, the album will tell you that, so check it out.
Alright, so it's 2 in the morning and I have a rough-draft essay due later today. It's so cool, because I HAVEN'T EVEN STARTED YET. I'm so awesome. -_-;;