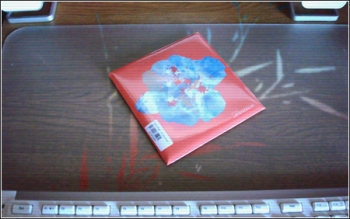 The way I see it, K-pop is dead. It became boring, repetitive, and unoriginal years ago. But throughout all these years Epik High is one of the few Korean groups that stays true to their own music, which is why I still support them to this day and buy their albums.
(Seriously, which one of you jerkfaces still has my Pieces pt.1, it's pissing me off!)
Well, my copy of the
Lovescream
mini-album finally came in today. To be honest, I downloaded the entire album while back so I didn't expect much when the package came in. But damn was I wrong…
Lovescream is a collaboration of songs and instrumentals that were silently composed before even making their 5th album, Pieces pt. 1. It's a small contribution to the fans who stayed with them throughout all this time. The music video for 1 Minute 1 Second is very impressive as almost the entire video is playing in reverse. The song talks about how hard it is to let go of someone. Memories of the significant other keep coming back and it makes it harder to move on. It becomes harder to breathe, for one minute, or even one second.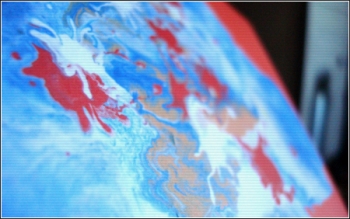 You can't tell in the picture, but the texture and print of the package has a nice glossy/waxy feel to it. The art is very grungy yet vibrant, but it's only a small sample of what's inside the package. Inside you'll find an amazing 40-page booklet filled with photos, art, and other goodies that make you just want to say "whoa." The booklet has a different feel from the cover packaging. It seems to be made from a type of recycled parchment paper. It's also texturized and overall makes the grunge and watercolor look much more natural. The art direction inside this book incredible and inspiring, especially for a designer like myself. There are a lots of different messages inscribed in the art, both literally and emotionally. Tablo, Mithra, and DJ Tukutz have really outdone themselves and made buying this album worth every single penny (or won.)
Roughly translated by wassereis @ Soompi
Want to listen to Lovescream? Download
revised March 16, 2011
Comments